Warehouse Librarian in AWS (Amazon Web Services)
Warehouse Librarian in AWS (Amazon Web Services)
Do you have a limited (or no) capital budget? Do you know that you are in 'firefighting' mode and that if you don't do something you may not survive? If you could reduce your costs of distribution or manufacturing operations from day one could it make a difference?
Until now, it has been very difficult to deploy such systems off premises however,  Warehouse Librarian can now use AWS ( Amazon Web Services ) You can deploy quickly, increase inventory and order accuracy and reduce your costs of distribution all at the same time – and with Warehouse Librarian it can be cash flow positive from day one.
Here's the business win: You can deploy our system in your distribution or manufacturing storage environment with minimal capital outlay for IT hardware.
We know that seeing is believing. Read about our product suite on this site and then contact us and we will be happy to give you a demonstration down to your desktop of Warehouse Librarian.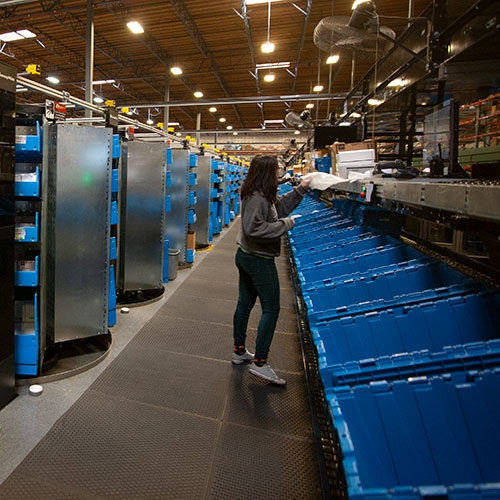 Reduce WCS complexity with a Single Platform Solution
Enjoy WCS Implementation Expertise that Integrates with ERP
Advanced WMS, WES and WCS Suite
Proven Expertise with Automation Technology
A Package Tailored to Solve Your Challenges
A True Warehouse Solution
Download our latest Whitepaper