Distribution and Manufacturing Client Testimonials

"We stock, manage, and distribute over 90,000 items for our ecommerce customers. Prior to Intek we struggled with capacity and throughput when our warehouse staff expanded from 110 employees non-peak to 190 employees during peak season. Intek's warehouse automation software solution enabled us to optimize peak season labor and improve productivity and efficiency by nearly 400% while increasing our customer order accuracy rate to 99.8% – all while order/line volume increased 40% plus! Their solution gave us the throughput gains necessary to handle our peak season."

"We distribute footwear to Amazon, Zulily, FootSmart, ShoeBuy, and Kohl's, some of the largest retailers out there. To succeed in meeting the increasing demand of sales orders over the long term we were going need to develop an automated system and we also had a problem with inventory accuracy. With Intek's system we were able to reduce our labor by 50% while maintaining the same volume and increase our inventory accuracy from 90% to 99.5% – the change has been incredible."

"Since Go-Live, we are much more efficient because we are not spending 15 to 20 minutes looking for one lost item only to cancel the order and disappoint the customer. Sales have been on a steady increase for the last four years, so we are fortunate to have a system in place that can now support it. We finally have a scalable operation."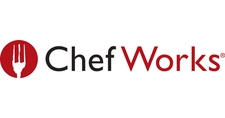 "We move over 12 million units through our distribution center annually, running 24/7. With Intek's warehouse automation software we have quadrupled our business over the last 10+ years with minimal increases to warehouse staff. Intek's high-quality service has really enabled us to meet our objectives."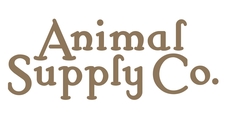 "Intek's warehouse automation software solution provided us the tools and confidence to grow. Once we understood the system's impact we had no fear of substantially increasing business penetration and growing revenue because we knew we could deliver to our customers accurately, timely, and efficiently. Any distributor looking to expand their business and significantly improve accuracies while lowering their operating costs should consider implementing Intek's solution. We use Intek to run eleven distribution centers throughout the US."

"The main advantages of selecting Intek's warehouse automation software were that the solution could be implemented without code modification and the user training went quickly and smoothly. We shut down our old system on a Friday and on Monday we were live on Intek's solution. Our omnichannel business quickly achieved labor savings of 18%, while inventory accuracy shot up to 99.53% and we freed up an additional 20% of available warehouse space."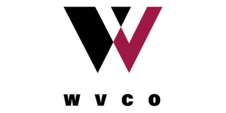 "When Willamette Valley Company, Inc. set out to replace their legacy ERP system, the diverse requirements of the Willamette Valley Company divisions such as Eclectic Products presented numerous challenges to integrate existings systems and at the same time implement a standard product ERP Solution.
Willamette Valley Company found that IFS provided the modular and standard product solution that integrated seamlessly with Willamette Valley Company's existing Warehouse Management and Control System and Transportation Management System – Intek's Warehouse Librarian and American Systems Integration Clippership. These three solutions coupled together have provided Willamette Valley Company with a completely integrated Supply Chain Solution that has delivered the accuracy, efficiency and low cost of ownership that Willamette Valley Company needed to support their growth and compete effectively in the marketplace."

"We needed to be able to grow and scale the business. With Intek's warehouse automation software we eliminated three software systems and complex integrations from our distribution and warehousing operations. The result of implementing Intek's solution enabled us to double productivity with 20% fewer staff while our business grew 60%. Our efficiency is insane now!"
Ready to learn more!
Contact us today to learn more about our warehouse software solutions.