Surface Mount Technology (SMT)
Surface Mount Technology (SMT)
​SMT manufacturers need advanced inventory management solutions with enhanced visibility and performance for SMT operations. We have a proven track record of assisting manufacturing and assembly facilities utilizing horizontal and/or vertical carousels, vertical lifts, AS/RS systems, and static rack/shelving locations for process optimization and inventory management. Our WMS, WES, WCS software solutions interface and control material handling equipment from all major manufacturers, and we have many years of experience solving SMT challenges and maintaining relationships many customer partners such as Collins, Safran, L3Harris, and Qualcomm.
Our software solutions can:-
Track reeled and non-reeled inventory
Track parent/child relationships on reeled inventory
Manage splitting of reels based on issue requirements
Track inventory by lot, date code, expiration
Cross dock
Replenishment
Manage sub-inventories
Interface with ERP/MRP in real-time
Communicate directly with MHE controllers, eliminating third-party middleware
Interface with SAP, JDE, Oracle, and other ERP systems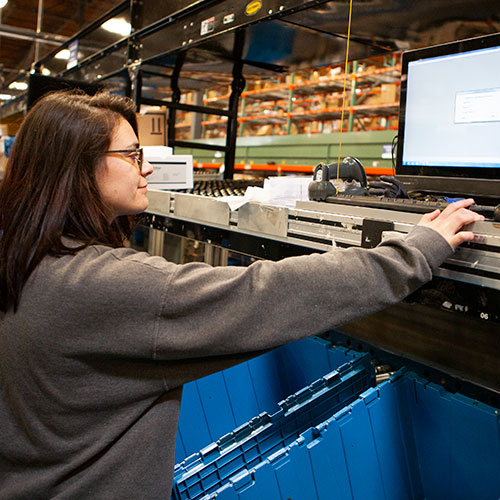 Ready to learn more!
Contact us today to learn more about our warehouse software solutions.