Slotting Analysis
Slotting analysis is the practical application of statistical analysis of an SKU base in a warehouse distribution center or manufacturing facility. It consists of reviewing and analyzing the velocity or movement of items and associated cubic storage movement of those items relative to the other items. The goal is to choose optimal locations to store items and also make decisions about optimized automation systems to store and convey those items.
To conduct the analysis, it's ideal to have all the cubic dimensions on items, as well as identifying the current and desired velocity of each item. Velocities of items are extremely important. For instance, one item picked once a month and the pick is 1,000 versus an item that is picked 1,000 times a month, the velocity of that second item is much higher.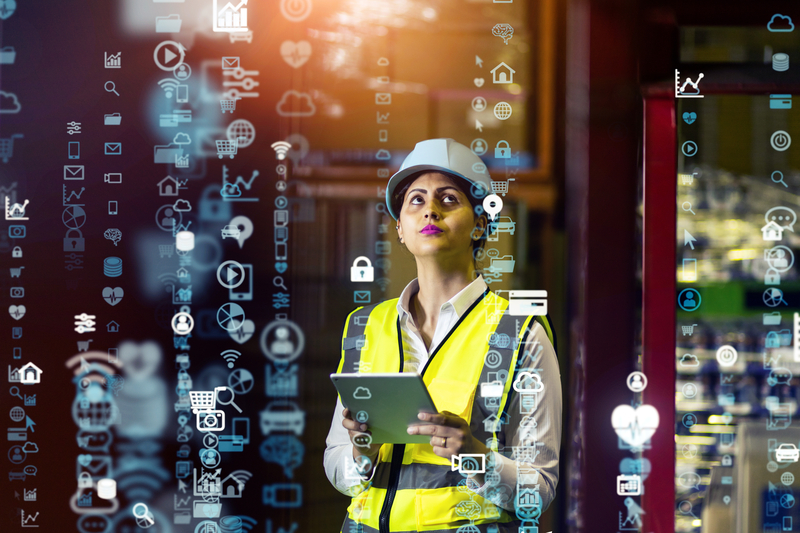 Reduce Picker Travel Time
Advanced WMS, WES and WCS Suite
Reduce Automation Dwell Time
A True Warehouse Solution
A Complete Slotting Analysis Solution
So, velocity in movement, meaning visits to a pick location directly correlates to operator labor and travel time in a non-automated environment or in an automated environment it could be the wait or dwell time of automation equipment. Conducting a slotting analysis and making decisions about how to optimally slot those items in the facility will improve productivity. Slotting analysis helps determine what type of automation equipment to use and generate the underlying ROI for reslotting and/or automating the storage of any given set of SKUs for products.
A, B, and C items are often mentioned when it comes to slotting analysis. Classically this is a correlation of the volume movement of an item and its dollar value, so the focus is on items based on dollar movement. An A item is either a high cost and/or high movement item, as it's based on the dollar value of movement of an item in your operation. Slotting analysis looks at not just the dollar value over time, but it looks at the physical movement and associated labor impact. Slotting analysis is similar but includes more factors than the classic ABC product definition.
The average warehouse associate spends 60% of their time traveling, so the average picker spends 60% of their time traveling. If you're properly slotted, then travel time is reduced. With automation, then you're increasing the efficiency of the automated storage equipment.
Labor, travel time, automation efficiency, are the primary items improved with slotting. The secondary byproduct improvement is space utilization. Depending on the situation, storage footprint is important. Are we out of space? Are we consuming too much space? If a business slots correctly and automates correctly, the footprint can often be significantly reduced.
Average warehouse throughput, productivity by piece of equipment, by picker, or throughput to meet peak demands are all improved. The labor savings directly impacts the throughput, increasing throughput by slotting is created due to reducing labor, labor is more productive, and peak throughput can be increased to meet demand spikes.
Everyday examples of slotting are done by many of us. Refrigerator, slotting occurs when you are a coffee drinker, the cream and the milk is in the door or right up front. You don't dig all the way through to the back of the refrigerator to get something that you use multiple times a day, a high velocity item.
Same thing with your closet. The low velocity tux is in the back corner in the bag, it's not up front. The shirts you wear every day are up front in the closet. Everyone deals with slotting every day in their daily life in their closet and the refrigerator, and it's just applying that to a warehouse operation.