Distribution/MFG Operational Audit
Distribution/MFG Operational Audit
An operational audit is a collaborative service that reviews the warehouse operation and identifies areas for process improvement, gaps in software solutions, and gaps in automation in the facility to be able to recommend improvements.
A warehouse operational audit identifies non-value added time being spent by operators on the floor, inefficiencies in both productivity and accuracy within software solutions, and opportunities for automation improvement. It is a form of systems analysis, effectively following the process flows from receiving through put away, replenishment, inventory control, order management, picking, packing, verification, outbound, and shipping.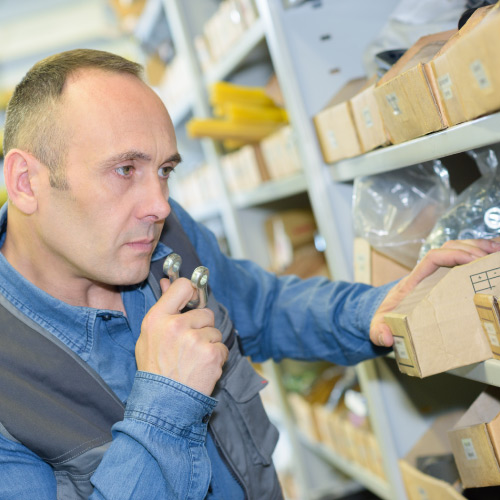 Achieve Goals and Objectives
Identify Critical Warehouse Processes
Advanced WMS, WES and WCS Suite
Benefits of an Operational Audit
Operational audits are conducted periodically with businesses when the business model changes to reflect market trends or when a strategic shift to gain greater efficiencies or market advantage is needed. There may be a review of new capabilities in Intek and Minerva software that might drive an upgrade. Many customers seek audits every two to three years as a form of continuous improvement for their operations.
Operational audits are similar to kaizen events in manufacturing environments, and they are desirable when businesses are evaluating different forms of automation and want to know the benefits of each relative to their operation. An operational audit helps a business see key points for areas of improvement. One highlighted area could be a system or process that doesn't contribute to operational accuracy yet exists just out of habit. The goal is to identify opportunities for any form of automation supported by the WES /WCS that will positively impact labor, accuracy, and/or space utilization.
A warehouse operational audit identifies financial elements of business challenges, and there can also be  secondary analysis to define the return on investment (ROI) associated with the identified improvements if desired. The first step, however, is to identify the current costs and possible future state. In some cases, this is all a manufacturer or distributor requires to develop their own ROI based on what is identified. 
 Often, they need expert assistance in developing the ROI. Intek and Minerva don't dictate what the ROI will be, but do break it down, show what can be solved, and provide all the underlying data to determine the financial benefits process improvement and/or automation can provide. Costs and rates such as burdened labor rate, storage and inventory carrying costs, return item costs, lost customer costs, mis-ships, etc. are often important cost drivers. On top of those, there are other costs, intrinsic advantages, and soft costs or intangible benefits. For instance, looking at inventory accuracy, inventory on hand and carrying cost and their impact, and then estimating improvements from the current state to 99.5% by net variance or better, can help generate an estimated financial benefit.
When its fill rate or order accuracy is below average, a business can lose market share or lose customers. Often, it's a C-level executive who says, "We have to fix this or we can't grow our business." The ROI becomes more subjective or intangible but even greater with the inclusion of business growth enablement. Conducting a warehouse operational audit allows all to see if the business operations are best in class. Best in class businesses benefit from increased market share and have less customer loss compared to their competition.
Download our latest Whitepaper