​Intek provides warehouse automation software that uniquely combines Warehouse Management System (WMS), Warehouse Execution System (WES), and Warehouse Control System (WCS) capabilities into one integrated and superior solution to optimize the efficiency of your operation.
The combination of Intek's WMS with innate WES/WCS capabilities helps mid-tier to advanced manufacturing and distribution companies lower their overall operational costs by substantially improving throughput while reducing labor and achieving exceptional operational accuracies. The business results of this deliver extraordinary customer responsiveness and satisfaction which enables your company to grow and scale very profitably.
Our solutions scale from low-end Warehouse Control Systems to mid-tier Warehouse Execution Systems, and up to highly automated multi-site Warehouse Management Systems, with all three layers of software solutions uniquely built into one seamlessly integrated and superior solution.
With Intek, flexibility comes out of the box.
But don't take our word for it! Click here to see for yourself what our clients say about Intek and our solutions.
We understand the pressures you and your business face from SKU proliferation, to retail compliance, to collapsing order profiles. These pressures place a high premium on inventory and order accuracy, customer satisfaction, operational labor, and space utilization. We have over 20 years of expertise in assisting our customers to meet these market dynamics head on and turn them into market opportunities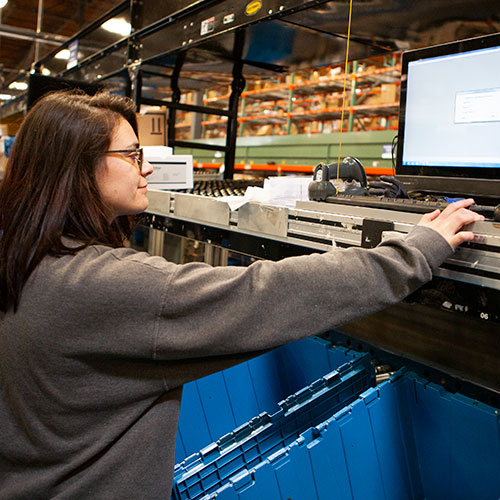 What are the benefits that our customers gain? They:
Achieve and maintain extremely high inventory and fulfillment accuracy (99.5%+)
Utilize warehouse space far more efficiently
Lower inventory levels via increased inventory turns and having far more accurate inventory management (requiring less safety stock)
Substantially lower warehouse labor costs (oftentimes 25% to 50%)
Flexibly expand the number of product lines
Quickly deploy new warehouses/distribution centers
Ensure accurate and timely delivery of product to the customer
Accurately measure operational performance of the distribution center in real-time
The result: We can proudly state that we have never had an implementation failure with our clients. With such low business risk, can we help you meet your business objectives?
Who are the people that bring you this solution? At Intek, our executives have over a decade of experience working together, with a collective industry experience of over a century. We're very proud of the quality of our engineering team, as well as the dedication of our support and implementation services team.
Ready to learn more!
Contact us today to learn more about our warehouse software solutions.