Increase Productivity with Intek Warehouse Software Solutions
Unleash the Full Potential of Your Warehouse Operation
Warehouse Management System
Improve the Efficiency of Tracking Inventory and Attain Operational Accuracies of 99.5% or Better. A warehouse management system (WMS) is a software application designed to support and optimize warehouse functionality.
Warehouse Execution System
Unleash the Full Potential of Your Distribution Center. A Warehouse Execution System (WES) can be found within a Warehouse Management System (WMS) or Warehouse Control System (WCS).
Helping various industries improve accuracy and efficiency
Watch how companies are increasing productivity and lowering labor costs
Software features to smoothly run your warehouse operation
Pick and Put-to-light uses light directed technology combined with the warehouse execution or warehouse control (WES/WCS) system to direct operators to either pick product, or put product from / to a particular location.
Robotic picking is really just taking that next level up from hands-free picking as it is effectively people- free.
Voice directed operations are a form of hands-free operational functions where the operator completes warehouse tasks using only voice commands. Solutions including picking, put away, inventory control and outbound operations.
Cross-docking means that an item is coming into a receiving operation, it's on your dock, and it's already been assigned or allocated to fulfill an order.
Hands-free operations is a form of automation where the operator is hands free which includes voice picking, pick and put-by-light, horizontal carousels, vertical carousels, VLMS, and more.
Slotting analysis is the practical application of statistical analysis of an SKU base in a warehouse distribution center or manufacturing facility.
Resources to help you maximize operations
An Introduction to Warehouse Management Systems (WMS)
A Guide to Understanding Warehouse Automated Storage Solutions
Our solution uniquely combines Warehouse Management, Warehouse Execution and Warehouse Control capabilities into one integrated and superior solution to maximize the efficiency of your operation. This enables Distributors and Manufacturers to choose one solution and one vendor to meet their growing needs whether they have a WMS already or not.  We deliver significant time to value and TCO benefits compared to our competition – flexibility out of the box!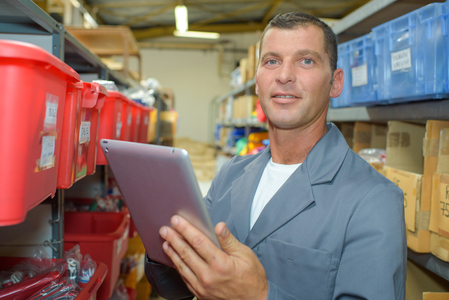 "We stock, manage and distribute over 90,000 items to our E-commerce customers. The Intek Warehouse Automation Software and automation solution enabled us to manage our peak season labor, improve productivity and efficiency by 3x to 4x while at the same time delivery 99.8% order accuracy to our customers."
Boot Barn
"Since implementing Intek's WMS solution we were able to reduce our labor by 50% while maintaining the same volume, improve order accuracy and achieve 99.5% net variance inventory accuracy which resulted in dramatic reductions in audit costs."
Propét
"Since Go-Live, we are much more efficient because we are not spending 15 to 20 minutes looking for one lost item only to cancel the order and disappoint the customer. Sales have been on a steady increase for the last four years, so we are fortunate to have a system in place that can now support it. We finally have a scalable operation."
shopbop
"Since we installed Intek's Warehouse Automation Software, we've quadrupled our volumes while only doubling our distribution associates with increased efficiencies and, more importantly for our customers we have increased accuracy."
ChefWorks